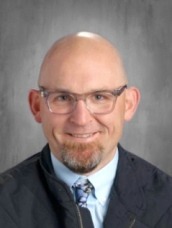 The 2018-2019 school year will be Dr. Szobocsan's third school year as the principal at WMS. He thoroughly enjoys working with the students, staff, and community. 
He previously served as an Assistant Principal at WHS. Prior to coming to Warwick, he was an administrator and teacher in the Lower Dauphin School District. 
Dr. Szobocsan resides in Lititz with his wife, Kristy, and their three children, Whitney, MaKenzie, and Kolby.
Please follow us on twitter @Warwick_MS
Email: sszobocsan@warwicksd.org