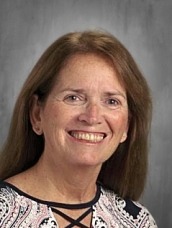 It is an honor to serve the children, staff, and families as the interim principal at John R. Bonfield Elementary School. I have been a passionate educator for many years; most of which have been spent supporting the children and families in the Warwick School District. I began my career in education serving students with emotional support needs at the junior high and elementary level. After starting a family, I was fortunate to join the Warwick School District to serve as a Learning Support Teacher while completing a Masters Degree in Counselor Education. For the last 24 years, I have been the Lead Elementary School Counselor, instituting best practices for academic skill development, personal and social growth, and career awareness. With the teamwork of dedicated colleagues, I have implemented many school wide initiatives to support students in being the best they can be. My priority for children is to ensure a safe and supportive school culture that provides the care, respect, and understanding for all in an engaging learning environment that meets the needs of our diverse learners, all while guiding our young learners to Work Hard, Get Smart, and Make a Difference.
I reside in Lititz, with my supportive husband. We have three grown sons who have all benefited from an excellent education in the Warwick School District.
In my spare time I enjoy fitness activities including shooting hoops, scenic bike rides, nature walks, reading, and traveling to just about anywhere the road leads to experience life's beauty.
I am looking forward to an awesome school year striving to #BeTheOne for kids!
Twitter: J. R. Bonfield WSD @BonfieldBees
Email:
checkman@warwicksd.org